Charleston SC, USA, August 3, 2023 – Indexic, an innovative tour and activity reservation software provider, has partnered with Rezdy to provide its customers with a robust distribution network and award-winning Channel Manager tools. Mark and Barbara Fox, fellow tour professionals and founders of Indexic understand the challenges faced by tour operators daily. In fact, their own experiences in the industry inspired the creation of their advanced reservation system, which has provided valuable solutions for fellow tour operators. Indexic values customer satisfaction & aims to provide customers with powerful tools & solutions. This collaboration with Rezdy expands Indexic's offerings, powering their customers with tools & connections to simplify processes and increase revenues.
Indexic's OTA Channel Network
Through this partnership, Indexic customers now have access to both the world's most popular and Regional OTA's/distribution network, this integration with Rezdy offers Indexic's customers seamless connections to resellers across the globe, including large OTA's, traditional travel agencies, concierge desks, visitor centers, other local complementary businesses, and many more. Indexic customers not only have access to all these resellers, but they also have the ability to manage their chosen connections directly through their Indexic platform – in real-time via a two-way sync.
Benefits unlocked with this seamless integration to Indexic's online reservation management system:
Connect with Resellers across the globe, expanding reach & increase revenue through markets that would have otherwise been difficult to tap into

Manage all connections, including direct, in real-time, directly through the Indexic platform

Manage rates, availability, content & promotions seamlessly across connected channels

Digitize offline relationships, allowing for a holistic view of mediums from one central location

Save time, simplify processes & reduce administrative costs & workload while expanding opportunities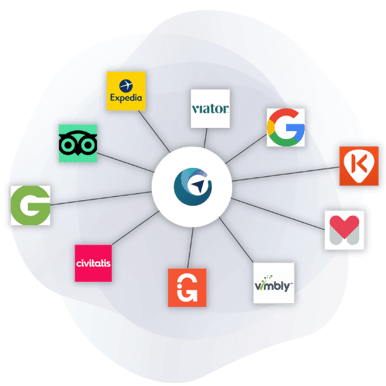 According to a recent Skift report, travelers visit an average of 38 sites before finalizing their travel plans. By leveraging the tools & connections available, Indexic customers can saturate the market across the entire buyer's journey with ease. This presence empowers tour operators with a balanced distribution network, preventing reliance on any single channel.
Indexic founder Barbara Fox says, "We are so excited to be working with Rezdy's Channel Management program. This opens a wide range of OTAs (Online Travel Agents) for our clients to expand their market reach quickly and easily to more buyers and increase their sales."
Learn more about these new tools & features by scheduling a call with an Indexic expert today!
Located in Charleston, SC, founded in 2010 by Mark and Barbara Fox former tour operators themselves. Indexic is an award-winning online reservation management and waiver system that makes tour bookings and rental reservations quick and easy so tour and activity companies can focus on growing their business.